Ultimate Member Tagging (Ultimate Member 2.0 ready) is perfect if you want your users to be able to tag or mention all users on your platform.
Ultimate Member social activity and bbPress, and even the WordPress comments are supported. When you start typing @john, the plugin searches in the members list for users with username, firstname, lastname, email (searching on email can be optionally disabled), or nicename that matches. It will return a dropdown with a list of matching profile pictures and the @username.
Key features:
Email notification on mention
Compatible with UM Groups
A mention creates a clickable username, which links to the user's profile
Choose to load user list preloaded or after user starts typing
Preloaded users are stored in the browser cache, for instant response
Ultimate Member notifications integration
User can opt-in and out of notifications
Mention users in Ultimate Member activity feed, bbPress, and WordPress comments
In the settings, you can choose the trigger character (@, # or even $) and the number of characters to trigger on. There's also an option to switch between preload mode (loads all users, then on type @ a dropdown shows instantly) or start loading after 2 or 3 characters are typed (this will show a pre-filtered user list based on the first characters). Generally, for very large number of members, the latter option is preferable, but you can test what works best for you.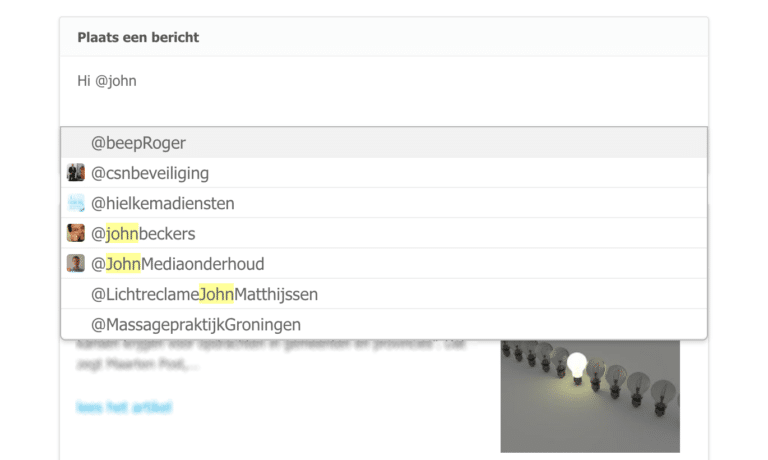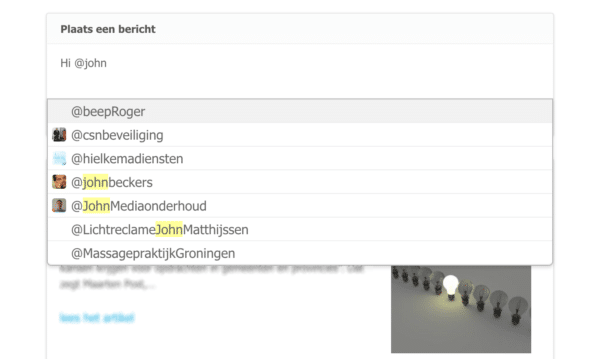 When you post  the message, the @username or @displayname will get replaced to a hyperlink to the members profile page.


Email notification
The tagged/mentioned user receives an email about the mention. The email is customizable with a simple template override.
Ultimate Member notifications support
If you have the notifications plugin active, the user will receive a notification as well. To enable the notification, enable the "user is tagged" setting in Ultimate Member/settings/extensions/notifications.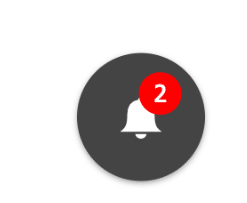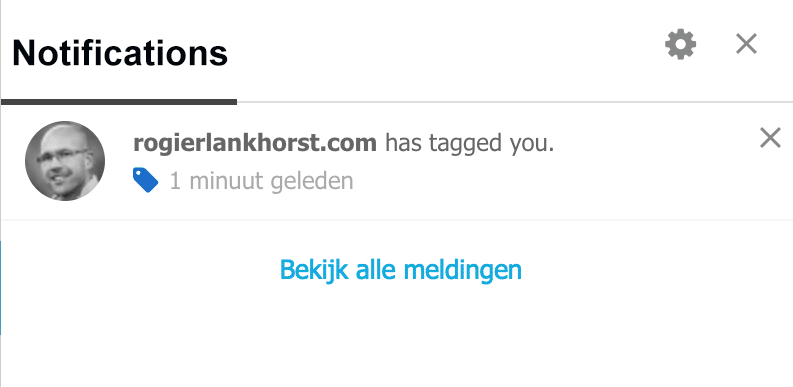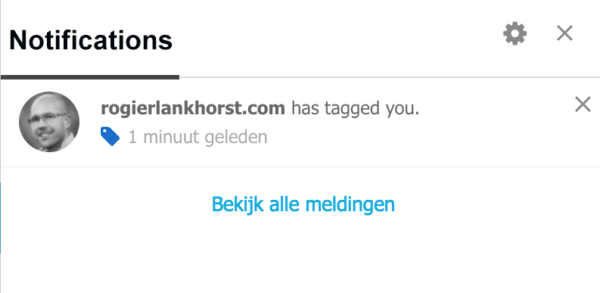 bbPress support
If you have bbPress active, it works the same. The default bbPress mention link will be replaced to the Ultimate Members profile page link.
WordPress comments support
The tagging also works in the native WordPress comments, it works exactly the same way as on the activity feed and the bbPress forum.
Opt in account options support
Users get an extra option to choose whether they want to receive notifications and/or email alerts.
For this plugin to work you need at least Ultimate Member and Ultimate Member social activity installed and activated.
The return list is dynamically populated using ajax. To optimize for speed, the plugin uses object caching to cache the querying of the user list. To enable this caching, make sure
define("ENABLE_CACHE",true);
is added to your wp-config.php
Options
You can select the number of characters as of which the server call switches to in page filtering, the trigger character, and you can also choose to preload the entire user list.
Translation support: with a plugin like loco translate you can translate the strings into your own language (default English)
A license allows to install and use UM tagging on a site for an unlimited period of time
Continuously developed: you get all new features that will be added in the future
One year updates and support. To continue to receive support and updates, all licenses must be renewed after one year (not compulsory)