An add-on to Ultimate Members that shows the most visited members on your platform in a widget, and shows the last visitors on each users profile. The plugin starts tracking visits from the moment you have activated it. Just drag the widget into place and you're done!
The plugin, like all our plugins, is UM2.0 compatible.
There are two separate features in this plugin:
A list of users that have the most visits
On each user profile,  a list of the last visited users.
Visits to your own page by yourself are not counted. An extra tab is created on the user profile page, where you can view the last visitors who have visited the user. This number can be adjusted to your own liking. You can choose to show the date each visitor visited your profile, and you can show in the most visited widget the number of visits the user has received.
Last visited by tab on the user's profile, with visit date
Most visited widget for the sidebar, with visit count
Set number of members you want to show on last visited and most visited list
Choose a compact list view, or a more elaborate vertical view for the last visited members.
Exclude specific roles from the lists
Templates can be overridden in your own theme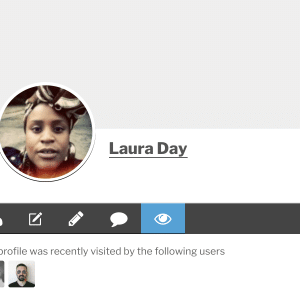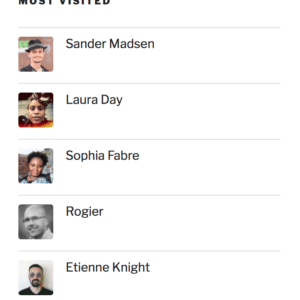 Need any help? Get fast support!
What is included with this plugin:
A license that allows to install and use UM Mail alerts on a site for an unlimited period of time
Continuously developed: you get all new features that will be added in the future
One year updates and support. To continue to receive support and updates, licenses must be renewed after one year (not compulsory)
The license is renewed yearly at 30% discount and can by cancelled at any time in your account
Share to get 10% discount!