Do you use Easy Digital Downloads software licensing in combination with Gravity Forms for support? If you license your products, it is very handy to have the license appear in the form with a link to the customers details page, and with the actual activation status: what is the activation limit does the customer have, and is it activated yet. EDD Gravity Forms license check does just that: it validates the license and saves you time by letting you directly access the customer data.
When the license field is set to required, it validates the field front-end, giving feedback to the user if the license is not valid. This is limited to 5 attempts to prevent license discovery by brute force.

When activated, a new field type appears in the Gravity Forms list, which you can use to add a EDD license field.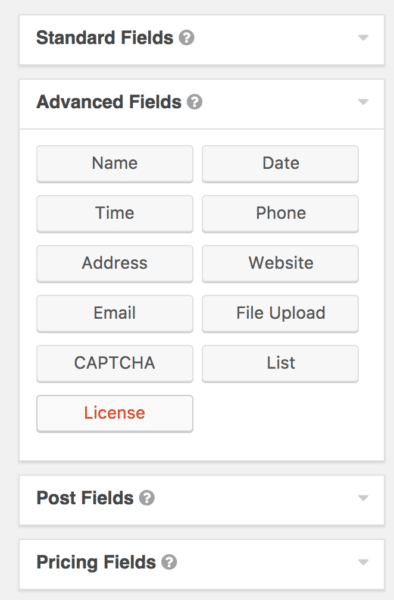 On submission, the plugin checks if the license is active, adds a direct link to the license overview page, and shows the current status of the license: active, disabled, etc, with the number of activations (e.g. 0 of 1).
Lifetime license
Continuously developed: includes updates
Share to get 10% discount!